Free Traffic Packages
»
500,000 Mega Ad Credits
»
50,000 Visitors Free
»
Get 250,000 Advertising Credits
»
Solo Blast to 30,000 FREE
»
FREE Classifieds
ClickBank Products
»
Clickbank Super Store
Free Stuff
»
Traffic Equalizer Pro
»
100% Giveaway - Amazing!
»
Internet Marketing For Newbies
»
Newsletter
Contact Information
»
Simon Loi
Webmaster
Christchurch, CAN
NZ
Brought To You By
Simon Loi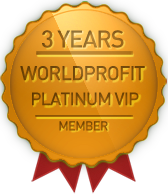 Published by: Simon Loi on 24-Dec-18
Feature Product Demo: Magic List Builder and how it builds 3 businesses at ONE Time!
The Magic List Builder is one of our most popular tools and is included in both the Silver and Platinum VIP Membership.
This clever tool allows you to add a POP-UP Box on ANY webpage. The power of the POP-UP box is that it keeps people going to your own URL (website) to see both the page you are promoting and your Associate/Newsletter sign up box. So this tool provides you with both promotion and list building.
George Kosch, your Home Business Bootcamp Instructor has recorded a video so you can see exactly how the Magic List Builder works and how you benefit by using it. Please watch the video so you can see for yourself how this works.
Resource
Yours In Success,
George Kosch
Webmaster
George Kosch is co-founder of Worldprofit and has been in business online for over 20 years.